"I am writing to offer my ongoing support to Mr Rimell and to assure current or potential future owners that I believe Mr Rimell to be a skilled and highly competent race horse trainer." - Extract from Letter by Dr. David Marlin (Scientific & Equine Consultant)
---
"Mark is honest and true to his word , we always felt involved and that no stone was left unturned to achieve the best results for our horse - great fun!" - Roy Dale - winning owner of "Bingo George"
A Few Success Stories
Magic Mirror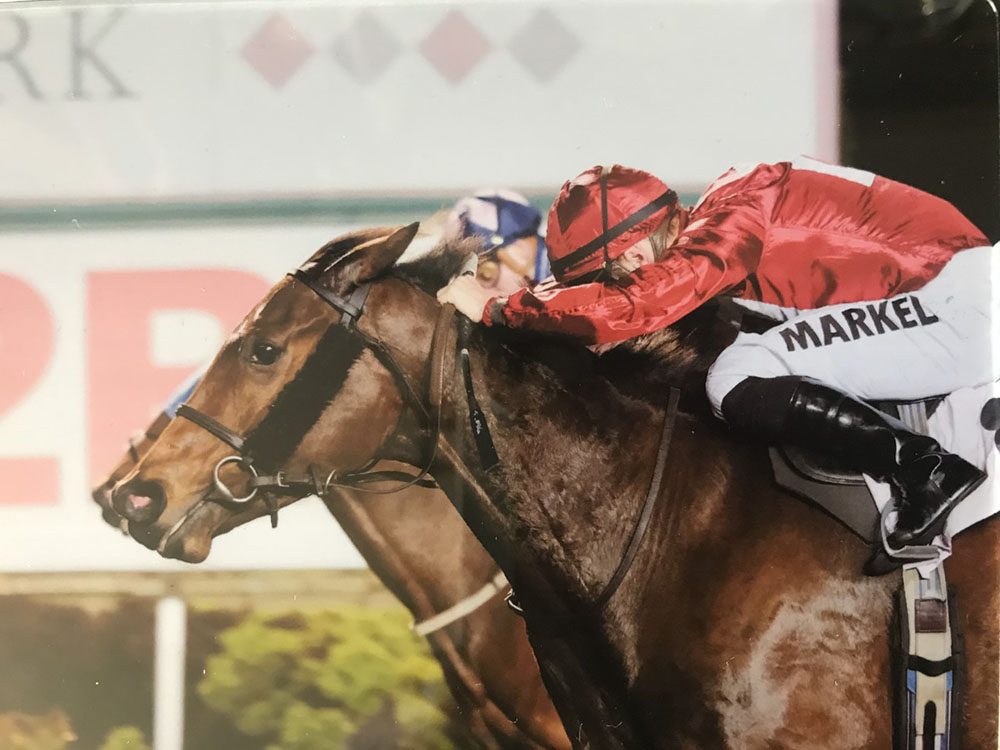 Bought from champion flat trainer John Goodsons yard for £4800 unraced
Currently in training
Won 7 races and counting
"Having a horse in training with Mark and Annie is the most fun I have had in racing" - Bill Wood, Owner of Magic Mirror
Crossbow Creek
Home Bred
Won 11 races and £131,000
The only horse ever to win under every code :
NHF race
Flat turf
Flat A/W
Hurdle races
Chases
Lovetale
900gns purchased unbroken
Won 3 races
Sold 42k - USA
Sherwarni Wolf
£13k purchased unbroken
Won 2 NHF races - sold £135k
Benefit Cut
£15k purchased unbroken
Ran once , won - sold £55k
Spiraea
Bought from flat trainer Roger Charltons yard for £1000
Won 4 flat races , rated 86
Ours
Bought as a "maiden" from top national hunt yard for £11k
Won 7
"Mark bought "Ours" for me as an 11 race maiden at Doncaster sales , before I knew it he had won his first 3 races (6 in total) . Giving us some great days racing and a lot of good memories." - David Pratt - owner of "Ours"
Nesnaas
Bought as a "maiden" from top new market trainer for £10k
Won 6 races
Oneway
£22k Purchased unbroken
Won 7 races and £147,000 inc 4th in Queen Mother Champion Chase
Rated 166
Pearly Bay
Bought privately and unbroken.
Won NHF race first time out.
Sold at private auction.
Ran three times for the champion trainer , with no success.
Owner then returned her to Rimell Racing.
Where she again won first time out
The common denominator with all of these horses is that they have all prospered for a smaller more detailed environment. They are the same as children , most of them do better in smaller classrooms and individual attention.
Vincent O'Brien , genuinely regarded as the best trainer of all time only ever trained approximately 35.
Our aim is to try and do the same.